Ritz Management has partnered with A S Foundation for providing IPCC and Final Chartered Accountancy course. A S Foundation is focused in exclusive Coaching for the Chartered Accountancy Course.
The Institute of Chartered Accountants (CA) of India was established under the Chartered Accountants (CA) Act, 1949 passed by the Parliament of India with the objective of regulating accountancy profession in India. ICAI is the second largest professional accounting body in the world in terms of membership second only to AICPA. Chartered Accountancy course in India is regulated by the ICAI.
Chartered Accountancy (CA) course is one of the most Elite professions in the world. It is considered to be one of the toughest, rigorous professional courses both in India and Worldwide. The hard work and the dedication required to clear these exams make Chartered Accountancy such a dynamic profession and often, a dreaded one too.
CA's are professionals who work in the field of business and finance and their job encompasses areas like audits, taxation, company law, financial accounting and general management of companies. CA course is combination of theoretical study and practical training.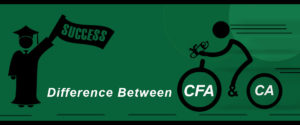 About CPT
Common Proficiency Test is an objective type examination of 200 questions with 1 mark each. It has four subjects for study. Desired level of knowledge is Basic Knowledge. There is negative marking of 25% for wrong answers. Blank answers fetch zero marks and correct answers fetch one mark.
A student who has passed class 10th examination may register with the Board of Studies of ICAI. Student must register for CPT at least 60 days prior to the examination. The student can however appear for the CPT examination only after appearing for 10+2 examination.
Examination & Passing Criteria
The examination is generally being conducted on second Sunday of June and December of every year in physical mode across India. Student needs to score 30% marks in each subject and 50% of total marks to pass CPT exam.
Student who is Graduate or Post Graduate from Commerce stream having secured at least 55% marks in aggregate with specified subjects is exempted from appearing in CPT. Similar exemption is given to Non Commerce Graduates if they have at least 60% of total marks and Students who have passed Intermediate examination conducted by Institute of Cost Accountants of India or Institute of Company Secretaries of India.
SESSION I – (Two hours- 100 Marks)
Section A – Fundamentals of Accountancy (60 Marks):

It consist of introduction to accounting, Accounting principles & standards, Bank Reconciliation Statements, Consignment & Joint ventures, The Partnership accounts and Company accounts.
Section B – Mercantile Law (40 Marks):

It covers the entire mercantile law i.e. The Contract act, The Sale of goods act, and The Partnership Act.
SESSION II – (Two hours- 100 Marks)
Section C – General Economics (50 Marks):

It is a mix of micro and macro economics covering introduction to micro economics, theory of demand & supply, production & cost, price determination in different markets, profile and aspects of Indian economy, economic reforms in India and Money & banking.
Section D – Quantitative Aptitude (50 Marks):

It is a blend of Mathematics and Statistics including ratio & proportion, differentiation, integration, AP GP, sets, functions and relation, correlation, regression, index numbers, probability, theoretical distribution and sampling.
CFA Course Training
Training done by Dr. Dave Basu , Phd. in Economics from UCLA,CFA, CIMA ( UK ) FRM and SAP ( FICO ) 
The CFA Program, administered by the CFA Institute, helps investment and financial professionals to build a strong foundation of advanced investment analysis and real-world portfolio management skills. Complete the program and you've earned the Chartered Financial Analyst® (CFA) credential, one of the most respected and recognized investment designations in the world.
According to CFA Institute, top employers of CFA charter holders include JP Morgan Chase, Bank of America Merrill Lynch, Deutsche Bank, Credit Suisse.
CAREER BENEFITS

Portfolio Manager

Research Analyst

Chief Executive

Consultant

Corporate Financial Analyst

Financial Advisor

Relationship Managers, Sales, & Marketing

Risk manager

Investment Banking Analyst

Manager of Managers

Accountant/Auditor

Strategist

Trader

Broker

Performance Measurement Specialist

Private Banker
EXAM PRE-REQUISITES
Minimum Eligibility: The candidate should be in the Final Year of graduation to pursue Level I CFA Exam
To get the charter: Four years of qualified, professional work experience, in addition to passing the level I CFA exam, Level II CFA exam and Level III CFA exam.
The CFA Program includes a series of three exams
Levels I, II, and III and the minimum time required to clear all three is around 2.5 years (although the overall average is around 4 years)

CFA Program charter membership requirements include, but not limited to 48 months of acceptable professional work experience and passing the Level I, Level II, and Level III exams
Are offered annually — at test centers around the world — on the first Saturday in the month of June. The Level I exam is also offered in the month of December.

Must be passed sequentially.

Are available in English only.
consists of basic knowledge and comprehension questions focused on investment tools; some questions will require analysis.

emphasize more complex analysis, along with a focus on valuing assets

require synthesis of all the concepts and analytical methods in a variety of applications for effective portfolio management and wealth planning.